Apleona GVA strengthens: Tomasz Daniecki joins the company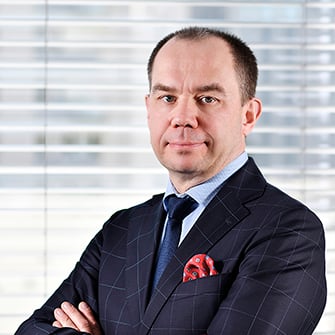 8 May 2018
Starting from May, Tomasz holds the position of the Head of Technical Advisory, Business Development at Apleona GVA in Poland
He is a graduated architect, with interest and wide knowledge of business administration, confirmed by the MBA diploma. Tomasz is an experienced business development director and project manager with a demonstrated history of working in the real estate business for approximately twenty years. He and his teams were recognized several times with yearly branch awards for the companies rendering project management services. Recently he was also celebrating distinction of the Building Consultancy of the Year 2017 award.
Tomasz has been developing his career, cooperating with such companies as Shell Polska, Vamed, Platan Group, Cushman & Wakefield. The most recently he held the position of Business Development Director, Corporate Real Estate & Performance Driven Design Team Leader at Arcadis.
This strong real estate professional will lead Technical Advisory business lines at Apleona GVA in Poland. His role will be to develop the business, maintain client relations and manage Apleona GVA technical advisory team's contracts in all the operating sectors: retail, office, industrial, hotels and leisure.