GVA Technical Advisory team is expanding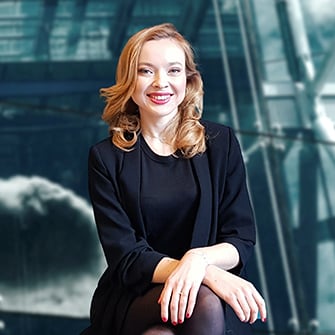 29 Jan 2018
Karolina Hytroś has joined GVA Technical Advisory Team taking the role of Junior Project Manager.
Karolina Hytroś has recently joined GVA Technical Advisory Team. Karolina has more than 5 years of experience in construction segment, with focus on heating installations, ventilation, air conditioning and smoke exhaust systems. With her HVAC proficiency, Karolina will support technical due diligence projects conducted in retail, office and industrial properties as well as landlord's technical property and project supervision services delivered to hotel properties located Poland-wide.
Before joining GVA, she worked at GerPlan, Conectaplus and WSP Polska. Karolina participated in many prestigious projects: Polish Television TVP Building A BIS in Warsaw, Polish History Museum in Warsaw, The Warsaw HUB, office building Spektrum Tower in Warsaw, Nimbus Office Building in Warsaw, Nimbus Real, Motel One Tamka hotel in Warsaw and many more.
Since the company's set up in late 2017, GVA Technical Advisory Team has delivered technical supervision projects for the hotel properties of ca. 1,300 rooms in total, project monitoring services on total space of ca. 62,500 sq m, technical due diligence services on total space of ca. 170 000 sq m, fit out project management services on total space of ca. 13,500 sq m and refurbishment project management services on total space of ca. 43 500 sq m, on commercial properties of different purpose, located in major Polish cities, to such clients as Union Investment, Invesco Globalworth, Pradera, M7, TFG, FLE and many others.