Aleksandra Klimek joins Valuation and Advisory team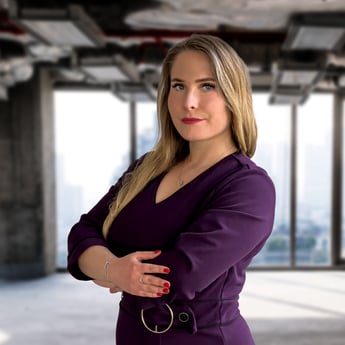 April 13, 2023
New person joins Valuation and Advisory team at Avison Young - Aleksandra Klimek, who will take the role of Valuer. Aleksandra is a certified real estate valuer. Prior to joining Avison Young, she has been developing her career at Colliers, where she worked in the Valuation Department, supporting valuers in their daily work. Aleksandra had an opportunity to gain experience in all sectors of commercial real estate. At Avison Young, Aleksandra will prepare valuation reports, appraisals and market analyses. She will also actively participate in advisory processes for the company's clients.

Avison Young launched its Valuation and Advisory business line just in August 2021. Since then, the team has built its position in the market, valuing properties for numerous commercial real estate entities, including banks. The team's great success is achieving the planned target already in its first full operating year - 2022.

"I am happy to see that with more and more new projects we are also expanding our staff. - comments Monika Bronicka, Director, Head of Valuation and Advisory at Avison Young - With Ola we know each other from Colliers, where we worked in the same department. I had the opportunity to get to know what a hard-working and talented person she is. I am confident that she will be a great addition to our team."
​​​​