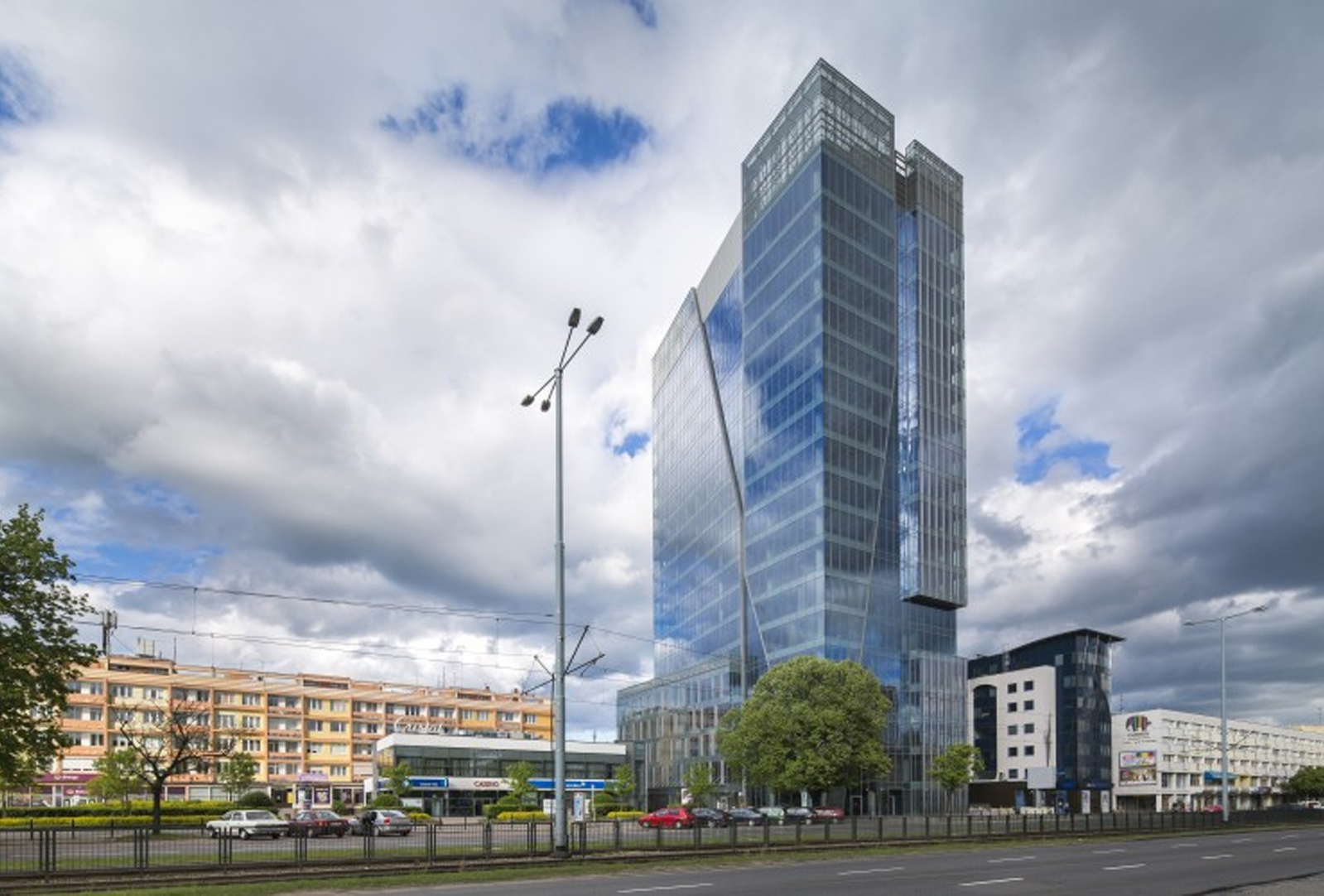 Lokalizacja: Gdańsk
Klient: CBRE GI
Rozmiar: 16 100 mkw
Rodzaj Projektu: budynek biurowy
Rodzaj Usługi: doradztwo przy zakupie
GTC sfinalizowało sprzedaż gdańskiego biurowca Neptun Office Center do CBRE GI.
Nieruchomość znajdowała się w portfolio GTC od 2016 roku, kiedy to deweloper zakupił ją od Hines, w ramach akwizycji większego portfolio. Neptun to biurowiec klasy A, znajdujący się w dzielnicy Gdańsk Wrzeszcz, przy Alei Grunwaldzkiej – głównej arterii łączącej centrum Gdańska z Sopotem i Gdynią. Biurowiec został oddany do użytkowania w 2014 roku i był w tym czasie pierwszym wieżowcem biurowym w Trójmieście, który stał się jednocześnie architektoniczną ikoną, symbolizującą dynamiczny rozwój metropolii.
Neptun Office Center oferuje 16 100 metrów kwadratowych powierzchni biurowej oraz zapewnia 160 miejsc parkingowych. Budynek znajduje się w bliskim sąsiedztwie licznych przystanków autobusowych, kolei miejskiej i tuż przy stacji kolejowej. Jest otoczony wieloma sklepami i punktami usługowymi, takimi jak Galeria Bałtycka, Galeria Metropolia czy Manhattan Gdańsk Shopping Mall.
Avison Young reprezentował w transakcji kupującego.